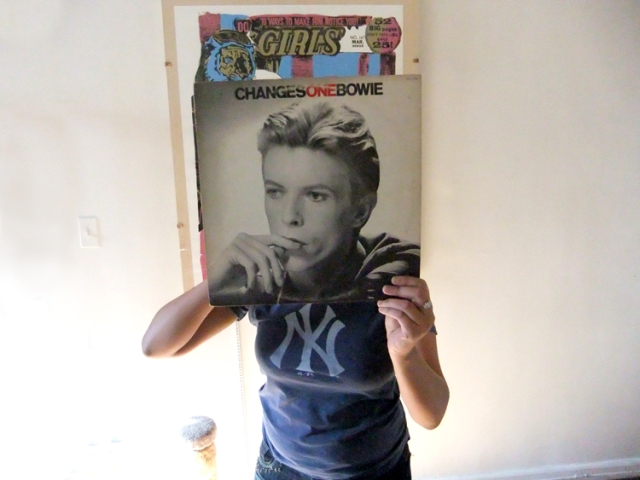 (via
Sleeveface)
Super deluxe edition of Saturday sharing after the super sourpuss edition of last week...
Drew Brees, man of last year, man of this year
: New Orleans Saints QB (and keeper on my mega important fantasy team) Drew Brees writes a surprisingly articulate article in favor of American Needle in the American Needle v. Reebok/NFL Supreme Court case. A quarterback who leads my team to a third place finish (should have been first if
someone
didn't get a fluke win in the first round due
someone else
not putting in a kicker) arguing against the NFL's violating anti trust laws, me still my heart. (via
Washington Post
)
Animal Collective put out a video for Brothersport, I kind of lose my shit at work
: So I watched two music videos at work on Friday - the first being,
All About the Benjamins
off Diddy's
No Way Out
and the second being Brothersport off of last year's
Merriweather Post Pavillion
. No offense to Diddy and the fam but AC and their ridiculous trippy tale about two primitive kids, a dog, a weird cartoons, eggs, and lots of paint trumped outfit changes of black and/or white suits and baseball outfits. (via
MyAnimalHome
)

Belated birthday wishes to both R Kelly and David Bowie
: Yet only one of them gets a day devoted to him on Sleeveface, kind effed up if you asked me. (via
Sleeveface
)
Two Onion Sports articles?
My heavens
: Scandalous coach firings AND Colt McCoy's unusually tragic boyhood dream coming true, there's a reason why one of my christmas gifts was an Onion Sports t-shirt. (via
The Onion Sports
)
Typecasts - Michael Cera as a teen trying to lose his virginity
: Vulture voiceovers Mikey Cera have awkward sex in two of his three films (
Superbad
,
Juno
) and having traditional "Hugh Jackman or Zach Efron" type sex (in
Nick and Norah
) in preparation for
Youth in Revolt
. (via
Vulture
)
More Best Coast? I don't have any objections
: Bethany Cosentino aka Best Coast is back with more lo fi beach blanket pop with Up All Night from the forthcoming Jeans Wilder/Best Coast split. (Via
Gorilla Vs. Bear
)
New favorite New York based Nachos website - Nachosny.com
: I live in New York, I like to consume nachos, so I'm bound to enjoy Nachosny. (via
Nachosny.com
)
Vampire Weekend's MTV Unplugged, insert Jersey Shore joke here
: Wonder where I stand on Vampire Weekend's Contra (pleaked last weekend and is due out on Tuesday? It's more of the same and I'm kinda digging it so here's those weekendy vampire bros doing UnPlugged which I guess went from MTV to MTV2 to MTV.com in the last three decades. (via
MTV
)
And this emory board is giving me a rash
: Cool dude, Andrew is no where near a shady character but he decided to take up a tumblr of that name, and I can't help to endorse the hell out of him and his blog because he's pretty much the best. (via
The Shady Character blog
)